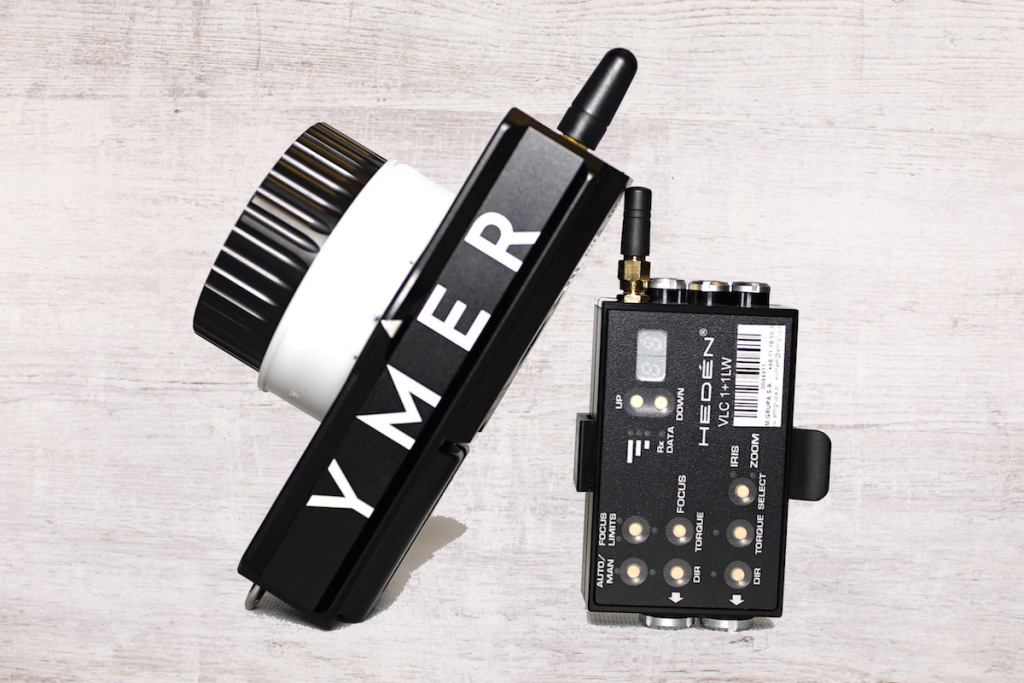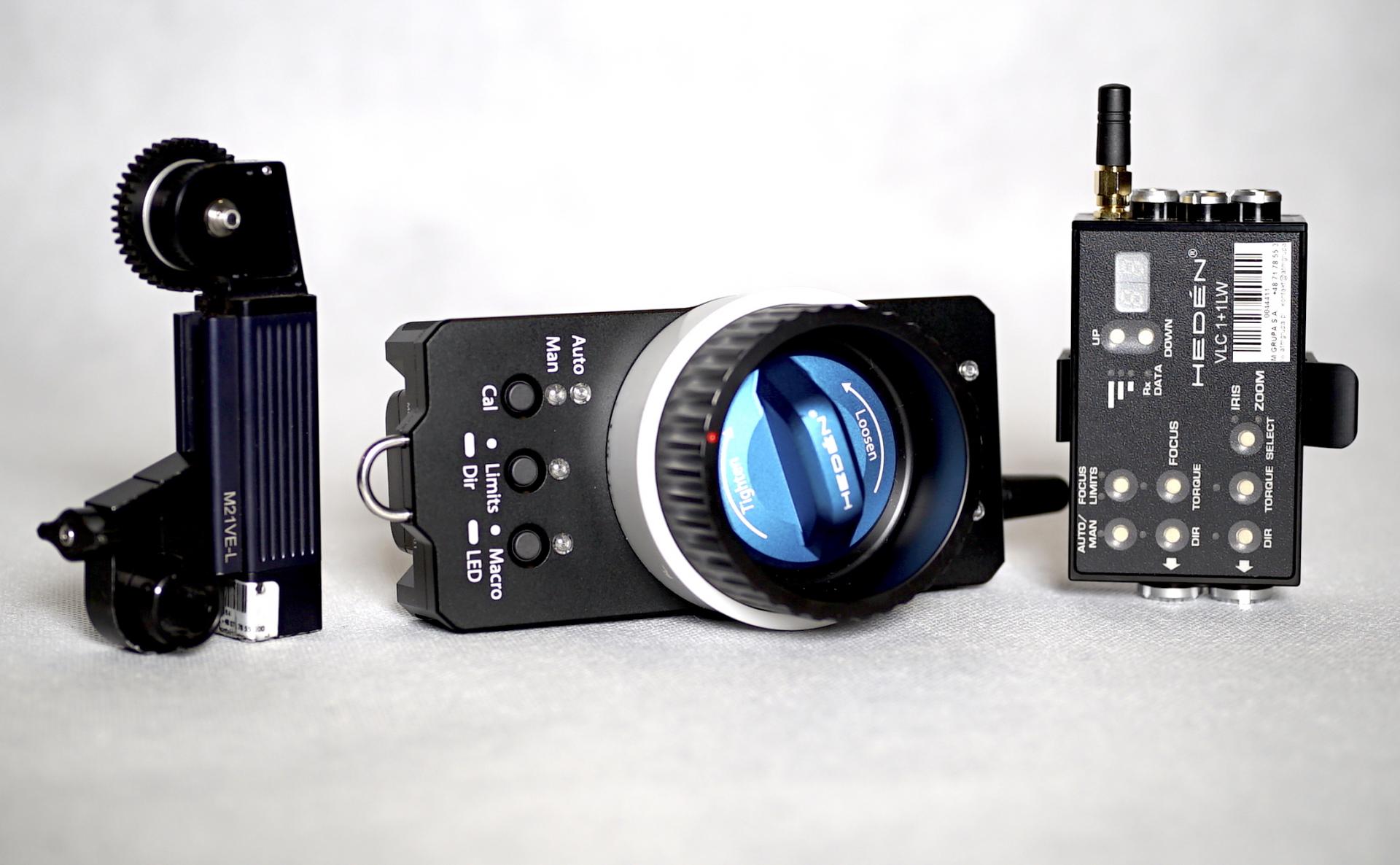 The Hedén YMER-1 with LenSaver Calibration™ (patent pending) is a wireless focus or iris control system with an optional wired zoom control through LANC.
Set includes M21VE-L motor.
Smooth rotary movements of the control knob with adjustable resistance give you a haptic connection with total control of the lenses movements. Adjustable limit points for easy focus from A to B and precision mode for super fine control over an adjustable range.
One press on the camera run button starts and stops recording from a distance.
Mounting points on the transmitter makes it easy to attach other devices.
http://heden.se/lens-control-systems/hedn-ymer-1-motor-kit-with-m21ve-l/
TECHNICAL SPECIFICATIONS
Specifications (YMER-1 Transmitter):
Length (ex antenna): 152mm / 6" (incl. antenna): 185mm / 7.3"
Height (ex control knob): 37mm / 1.45" (incl. control knob): 80mm / 3.15"
Width: 76mm / 3"
Wireless transmission up to 500 meters (1640 feet) line of sight via industry-leading wireless control allowing for the fastest response of any long-range follow focus system on the market.
Power source: Sony NP-FM500H compatible battery (not included)
Specifications (YMER 1+1 Reciever):
Drives up to two Hedén motors
One channel wireless and one channel wired through LANC
Length (ex antenna): 100mm / 4"
Height: 26mm / 1"
Width: 54mm / 2"
Weight: Approx. 180 gr / 6.4 oz
Works with Hedén motors M21VE-L, M26VE, VM35, LM30 and CM55
Range (Indoors): Approx. 15 – 100 meters (50-330 feet) depending on building materials, interference and other obstacles (Line of sight): 500 meters (1650 feet)
Power source: 14.4V PTAP