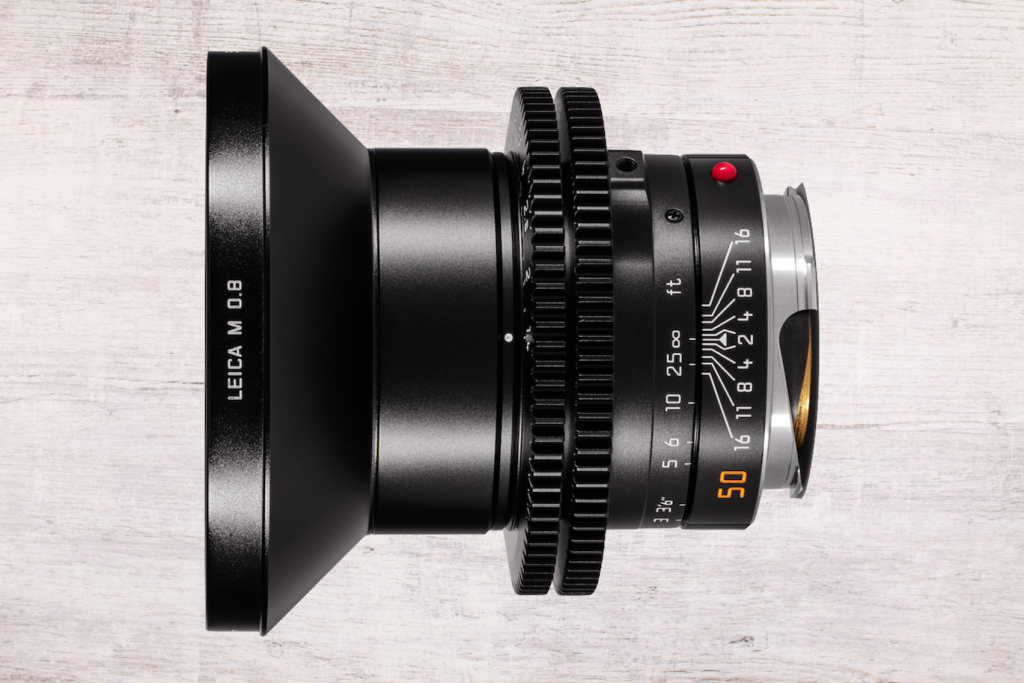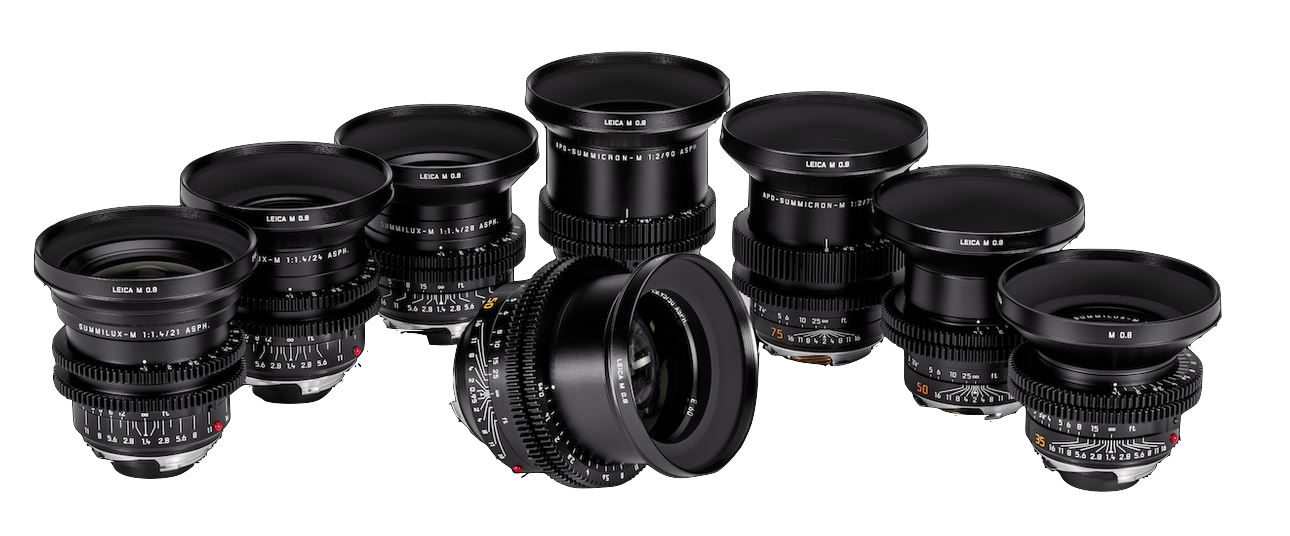 For over 60 years the M full frame lenses have captured unique, iconic images around the world. Now Leitz Cine Wetzlar, sister company to Leica Camera, is bringing the characteristics of these lenses directly to the cinema world with their new M 0.8 lenses. The M 0.8 lenses interpret light and skin tones with a unique sense of clarity, color and charisma. Now it is easier than ever to bring that character to the world of moving pictures.
Leitz selected 8 lenses for this series, choosing the fastest in each focal length. They include: 21mm f/1.4, 24mm f/1.4, 28mm f/1.4, 35mm f/1.4, 50mm f/1.4 and f/0.95 Noctilux, 75 mm f/2.0 and 90 mm f/2.0. The lenses are available individually or as a set.
Where the M 0.8 lenses truly distinguish themselves is in the look that they deliver to digital cameras. Their character is unlike anything else in the cinema world at this time with an emotional tone to the images that is at once impossible to put into words, yet intimately familiar to the senses. The way the M 0.8 lenses render light, give depth to skin tones, shape highlights and roll off focus bring a new opportunity for creativity to all image seekers.
TECHNICAL SPECIFICATIONS
f/1.4
f/1.4
f/1.4
f/1.4
f/1.4
f/2.0
f/2.0
Full Frame (24 mm x 36 mm)
2'3″
2'3″
2'3″
2'3″
2'3″
3'3"
3'3"
0.7
0.7
0.7
0.7
0.7
0.7
1

Horizontal angle of view "Full Frame" 36 mm x 24 mm

81.2º
73.7º
65.5º
54.4º
39.6º
27º
22.6º

Horizontal angle of view "Super 35" 24.9 mm x 18 mm

61.3º
54.8º
47.9º
39.2º
28º
18.9º
15.8º
1.1
1.1
1.1
0.8
1
1.3
1.3
515
505
480
380
466
572
605
3.4
3.4
3.8
2.9
3
3.4
3.7
8.7
8.7
8.3
7.4
7.5
8.7
9.5
Leica M
80
77
M Mount for Sony Venice | ARRI Alexa Mini LF | ARRI ALEXA Mini |