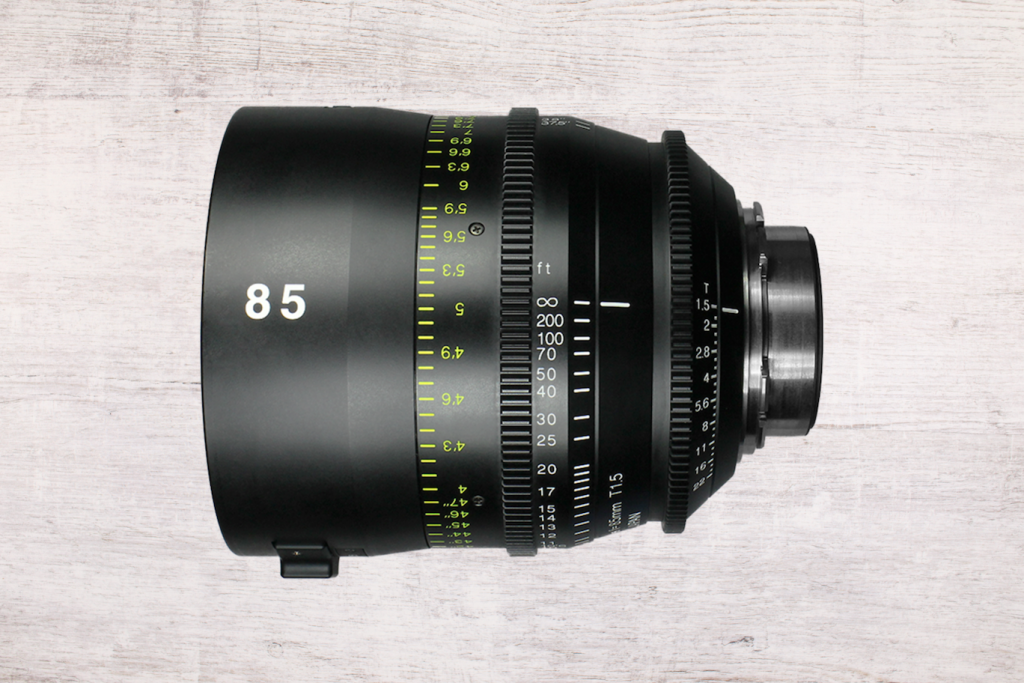 Featuring High resolution modern optics with free form design for visual acuity matching the human eye.
Craft images with more control in challenging lighting conditions. Keep your subject right where you left it with our virtually zero breathing optical design. Precision and versatility for the future. Cinematography is your art, ours is technology.
Set consists of 6 lenses 18,25,35,40,50,85,135 T1.5.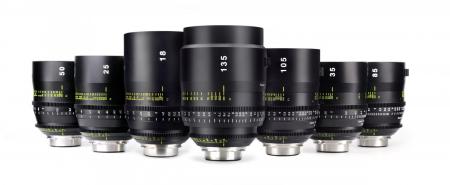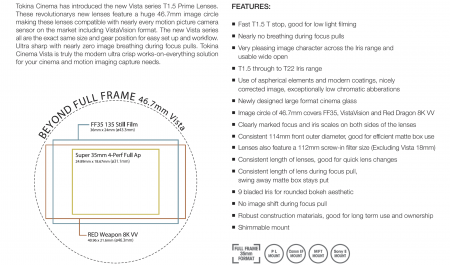 TECHNICAL SPECIFICATIONS
| Focal length | Aperture | CloseFocus | Front Diameter | Weight |
| --- | --- | --- | --- | --- |
| 18mm | T1.5 – 22 | 0.45m | 114mm | 2.68kg |
| 25mm | T1.5 – 22 | 0.35m | 114mm | 2.19kg |
| 35mm | T1.5 – 22 | 0.41m | 114mm | 2.03kg |
| 40mm | T1.5 – 22 | 0.45m | 114mm | 2.24kg |
| 50mm | T1.5 – 22 | 0.48m | 114mm | 2.11kg |
| 65mm | T1.5 – 22 | 0.69 | 114mm | 2.42kg |
| 85mm | T1.5 – 22 | 0.95m | 114mm | 2.15kg |
| 105mm | T1.5 – 22 | 1.15m | 114mm | 2.69kg |
| 135mm | T1.5 – 22 | 1.40m | 114mm | 2.99kg |