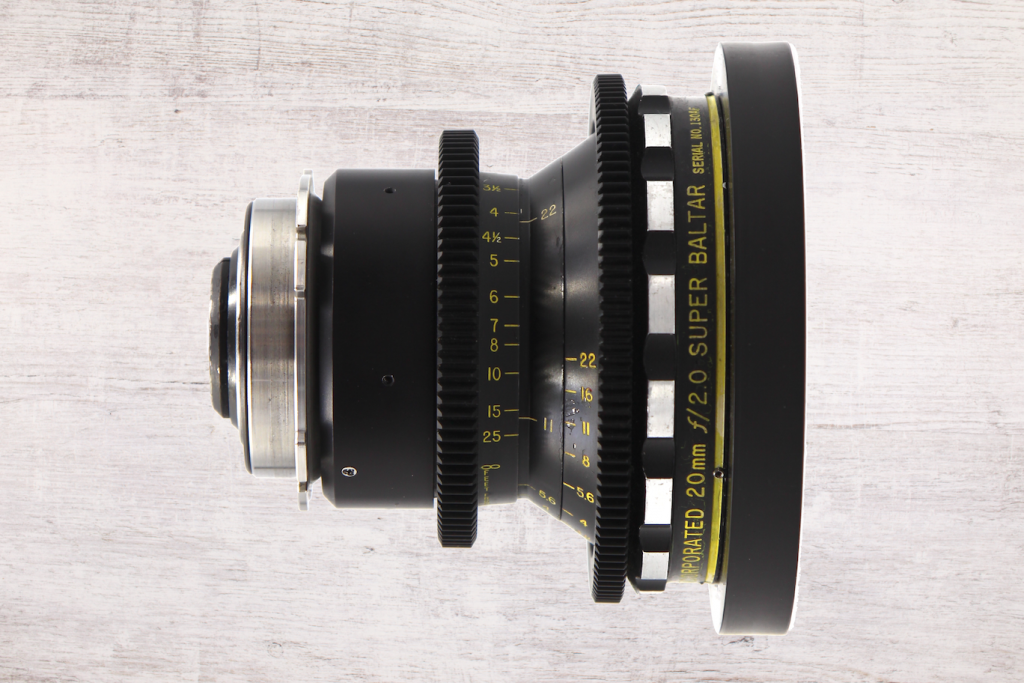 A true classic Hollywood cinema lens. Super Baltars are sure to give your project a unique look. Produced and used throughout the 50's and 70's, these lenses will take the edge off today's digital sensors to achieve a look unmatched by filtration or post grading. This set has been cinevised with 0.8 pitch focus and iris gears for use with modern follow focus units.
The lenses have their iconic blue/purple coatings which result in images that are warm in tone and flares are a beautiful blue or purple depending on your white balance and light source. They are sharp on center, even wide open, have medium contrast, and have softer edges than modern lenses. Wide open, they have beautiful textured bokeh.
B & L Super Baltars were used to Shoot The Godfather parts 1 and 2. Also TV-Series Star Trek from 1966 used those lenses. If you are looking for more modern examples of what they can do, they were the primary lenses used for Rush (2013) and The Witch (2015) or recent The Evening Hour (2020) or Cherry (2021).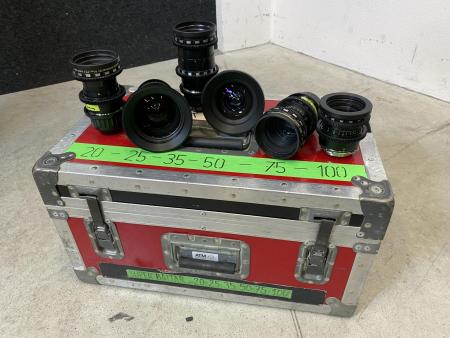 SPECYFIKACJA TECHNICZNA
| | | | | | |
| --- | --- | --- | --- | --- | --- |
| Lens | CF | OD | WEIGHT | T-Stop | FORMAT |
| 20mm | 18″ | 114mm | 1,09kg | T2.3 | Super35 |
| 25mm | 18″ | 114mm | 1,36kg | T2.3 | Super35 |
| 35mm | 18″ | 80mm | 0,62kg | T2.3 | Super35 |
| 50mm | 2′ | 80mm | 0,6kg | T2.3 | FF |
| 75mm | 22″ | 80mm | 0,7kg | T2.3 | FF |
| 100mm | 4′ | 80mm | 1,04kg | T2.3 | FF |
| 152mm | 5′ | 110mm | 2,4kg | T3 | FF |