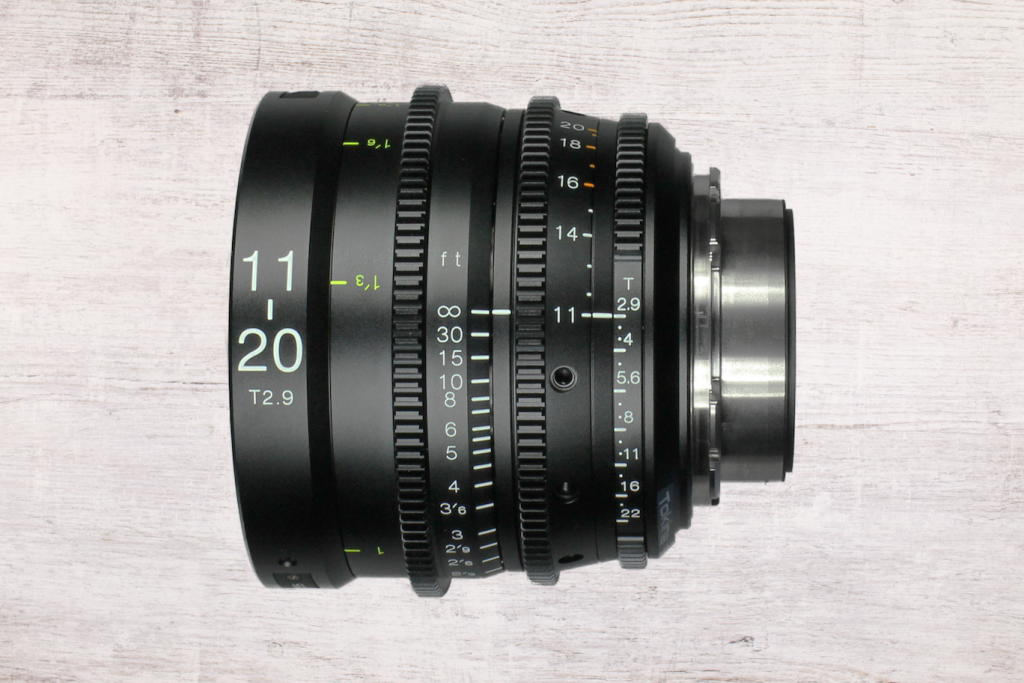 Widest from available cinema zooms.
The parfocal optical design allows for zoom racking without loss of focus. The distortion is very well controlled and limited chromatic aberration when shooting at maximum wide open aperture. The lens design also features Super35 sensor coverage.
In total, the Tokina Cinema 11-20mm ATX is the perfect do all compact super wide angle lens for today's demanding and ever changing digital cinema production environment.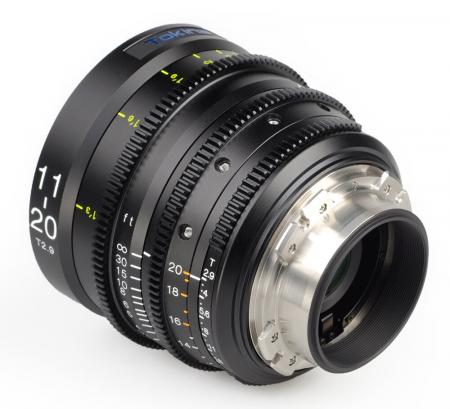 TECHNICAL SPECIFICATIONS
PL
Focal Distance
11-20mm
Zoom Ratio
1.82:1
Optical Structure
12 groups / 14 Elements
Image Circle
⌀30.0mm
Minimum Focus Distance
0.30m (1 ft)
Maximum Macro Magnification
1 : 9.65
Aperture/Iris Blades
9
Depth of Field
T2.9 – T22 (f2.8-f22)
Filter Size
⌀86mm
Overall Length
(from mounted surface)
99.6mm
(86mm)
Diameter of Front Head
⌀95mm
Maximum Diameter
⌀97.6mm
Weight LBS
KG
2.27
103