Zeiss Contax SuperSpeed T1.5-T2.9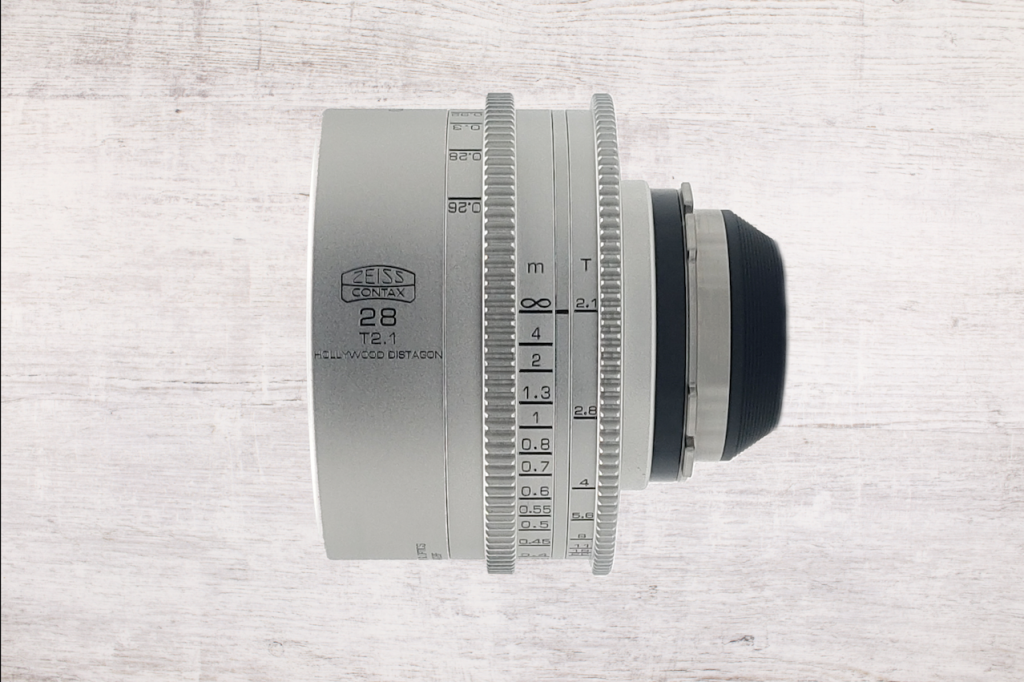 In mid '70 Zeiss and japan company Yashica ran new linę of SLR cameras.
Effect of their cooperation was new C/Y mount.
CONTAX Zeiss uses same glass, coatings and general design as a legendary Zeiss Super Speed lenses, which you know from movies like "The Shining", Full Metal Jacket", "Lost in Translation"
Our set includes hand-picked lenses to match coatings from AE J/G series with exchanged perfect round iris.
As for a classic set for silver screen all housings are in silver limited color.
Please remember to check the 28mm/2, which is one of few which has his nickname "Hollywood distagon".
There is a macro lens MakroPlanar 60mm with 1:1 ratio (CF 0.24m).
Lenses have common iris and focus positions and front diameter: 95mm.
Some of lenses have better than original Close Focus.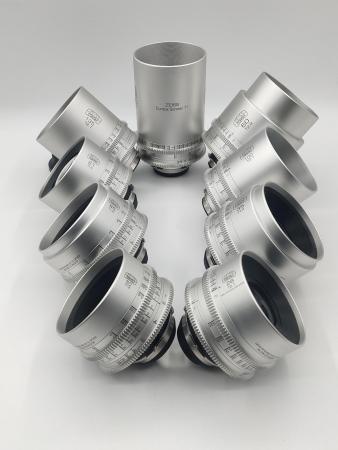 TECHNICAL SPECIFICATIONS
Basic set:
| | | | | | | |
| --- | --- | --- | --- | --- | --- | --- |
| Lens | T-Stop | CF (M) | Weight (kg) | Front | Length | Image Circle |
| 21mm | T2.9 | 0.22 | 1 | 95 | 85 | HAWK65 2.4 |
| 25mm | T2.9 | 0.19 | 0.75 | 95 | 85 | MED 44×33 |
| 28mm | T2.1 | 0.24 | 0.9 | 95 | 76 | MED 44×33 |
| 35mm | T1.5 | 0.3 | 1.15 | 95 | 89 | ALEXA 65 |
| 50mm | T1.5 | 0.45 | 0.75 | 95 | 72 | MED 44×33 |
| 85mm | T1.5 | 0.92 | 1.15 | 95 | 80 | ALEXA 65 |
| 100mm | T2.1 | 0.69 | 1.2 | 95 | 106 | ALEXA 65 |
| 135mm | T2.1 | 1.1 | 1.2 | 95 | 114 | ALEXA 65 |
Extra lenses:
Lens
T-Stop
CF (M)
Weight (kg)
Front
Length
Image Circle
15mm
T2.9
0.16
1.22
95
121
RED W 8K VV
60mm
Makro
T2.9
0.24
1.45
95
129
RED W 8K VV
180mm
T2.9
1.1
1.5
95
157
ALEXA 65