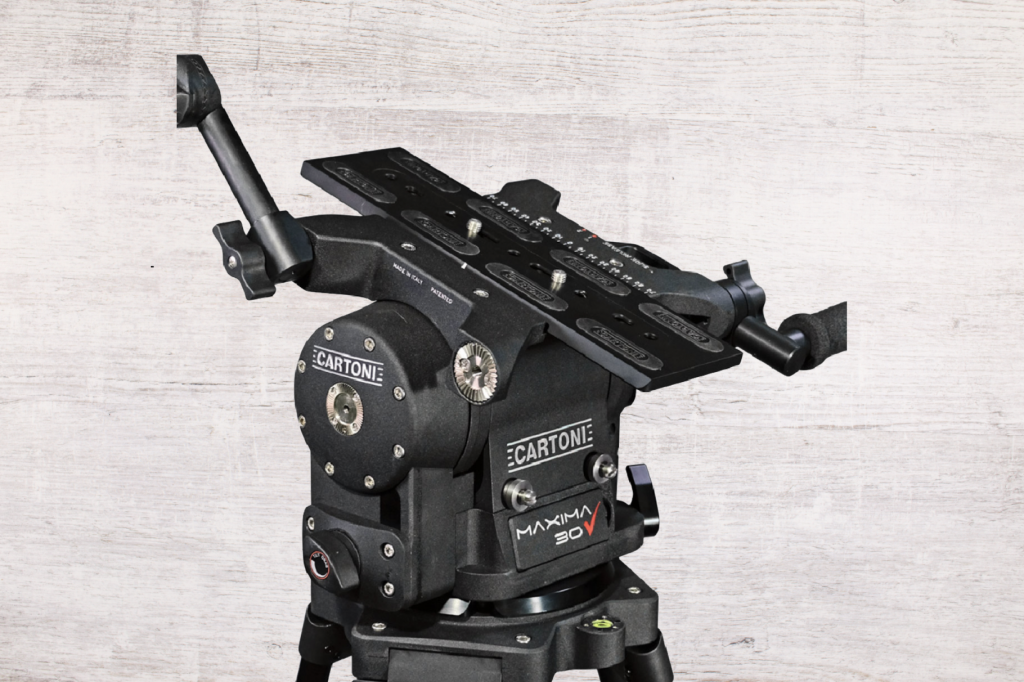 The ultimate innovation in CARTONI Fluid Heads designed for today's Digital Cinematography.
The fluid movements in both Pan & Tilt are exceptionally smooth with that progression going from almost freewheeling to an extremely consistent maximum drag, the starts and stops are extraordinarily precise.
The famed "wing" counterbalance will assists any Camera payload from 3 (7 lbs) to 30 kg (66 lbs) with a perfect response throughout the entire +/- 90 ° range and can reach up to 40 kg (88 lbs) at 100mm CG.
The Maxima 30 includes all the advantages of the famed CARTONI MAXIMA Fluid Head but in a more compact size at a reduced weight of 10,5 kg (23 lbs).
For ease of use a digital read out indicates counterbalance, Pan & Tilt fluid settings at a glance and the bubble level is illuminated.
TECHNICAL SPECIFICATIONS
Minimum Payload Capacity
3 kg
7 lbs
Maximum Payload Capacity
30 kg
66 lbs
Weight
10.5 kg
23.1 lbs
Bowl Diameter
Flat
Fluid Drag
Continuous
Counterbalance
Continuous
Pan Range
360°
Tilt Range
+/-90°
Temperature Range
-40°/+60°